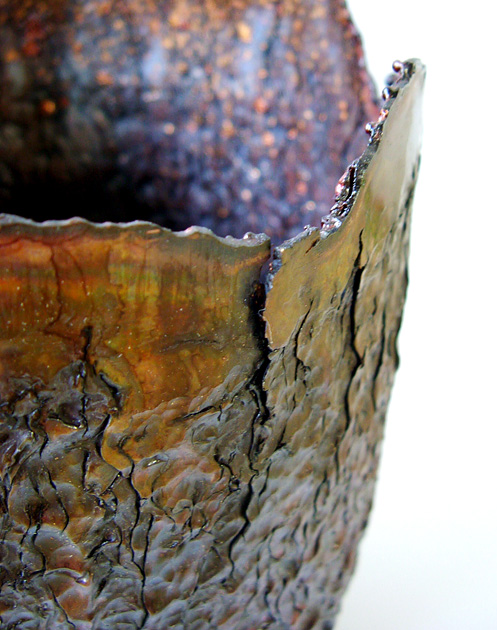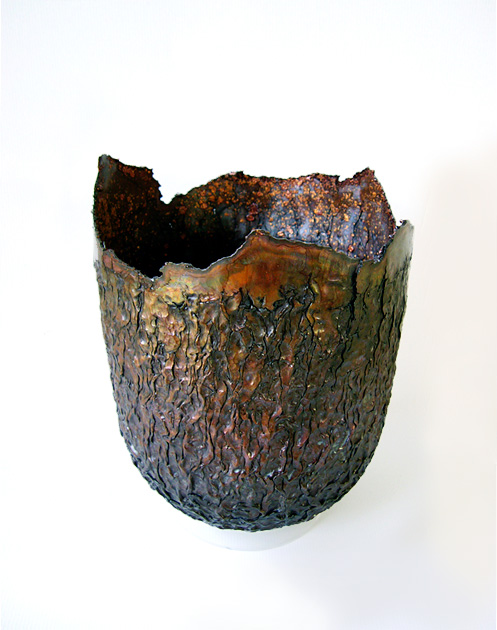 『不絞』-表面積調整による造形"SHIBORAZU"-the modeling by surface area adjustment
伝統的金属加工技法「絞り」。
連綿と続いてきた技法と精神の伝播。そこから生まれてくる形態、表情の種類は、その技法を使うが故の制約を背負い、停滞的で閉鎖的だ。何事もそうであるが、土台を根底から疑い再検証することは非常に重要であるとともに、新たな地平への道を照らしてくれる。 Traditional metalworking technique "Raising".
Spirits and technologies that has been handed down without extinct.
Shapes from it is closed and stagnant because of restricted cerebration to use the technique.
It is important and useful to doubt and re-verify what is thought commonplace, and it leads me to a new point of view.
Title

『不絞』-表面積調整による造形

Year

2005

Size

h200 x 150 x 150 (mm)

Material

銅板

Collection

作家蔵,Artist Collection

Category