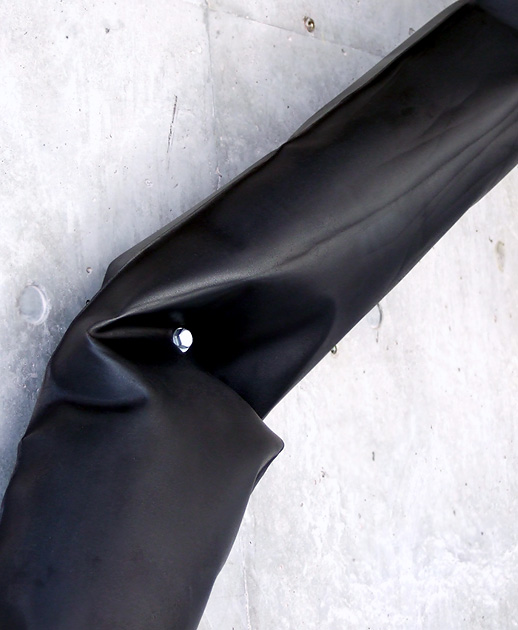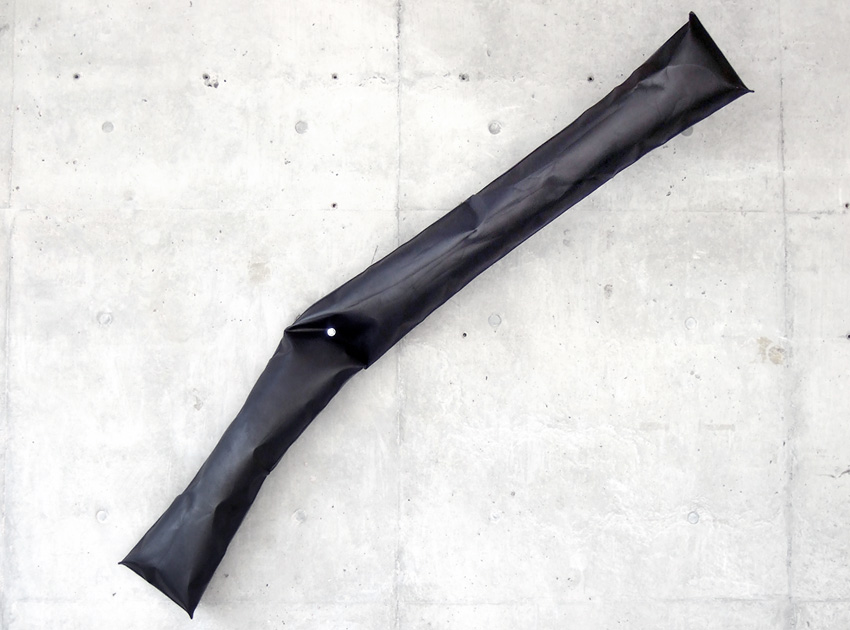 (stell + bolt) hPa vol.001
これは鉄である。厚さ数ミリの鉄の膜。
鉄の板材と板材とを密閉した後ボルトでそれを固定する。それをそのまま風船のごとく膨らませる。
フォルムを決定するのは工業用ボルトであり、素材の種類と厚み、そして内部で拡散運動する空気中のあらゆる分子である。私はそれに関与しない。
It is steel sheet.
It is a skin of steel sheet.
I generate high pressure in the hermetically-closed space inside steel sheet, and it is growing up.
It is a industrial bolt, a kind of the material, a thickness of the material, and molecules on diffusion movement in the space.
I don't involved in that.

Title

(stell + bolt) hPa vol.001

Year

2007

Size

220×200×1800 (mm)

Material

鉄板、錆、ボルト、油焼き

Collection

作家蔵,Artist Collection

Category